Creating Core Change
My name is Tanya Collins and I want to give you the key for you to unlock your more peaceful and emotionally balanced future, creating your core and lasting change.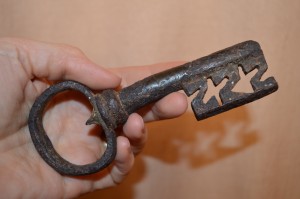 The modalities that I am trained in can assist people with improving their life, and moving forward with a wide variety of concerns (this list is not exhaustive):
Improving sports performance
Goal setting
Procrastination
Weight loss
Pain management
Phobias
Anxiety
Depression
Self-harm
Post-traumatic stress disorder
Anger management
Stress management
Dealing with difficult or painful memories
Post-incident care & support
Addictions
There are many modalities that work and in many cases it is the coming together of the right

time, circumstances and team. Tanya for me is that missing part of my team.  She is gentle 

and targeted with a wealth of knowledge and patience.  She works in a way which addresses

the initial 'problem' and has also created change in many aspects of my life.   Be warned, she

never misses a trick, which I am eternally grateful for. – Jane, Birmingham
Benefits of the way that I work:
- non-invasive and gentle
- you do not need to revisit and discuss any memories in detail, which prevents any re-traumatisation
- a considerable reduction in negative thoughts and emotional responses to past experiences that have been traumatic and stressful
- an increased capacity to see things from a more objective perspective
- to feel lighter and less stressed about things in general
- a greater understanding of what causes emotional problems and how to embrace these to learn and grow
- a greater sense of emotional and physical well-being
- greater control of emotions in situations that previously would have been problematic
- quickly finds the core underlying issues, meaning that we can work on them rapidly
- allows the client to make links and understandings quickly, between behaviours and drivers, which assists the healing process
I work using three types of therapy/coaching, and will work with the client using the techniques which suit them best at the time. I am also a qualified hypnotherapist, and can use relaxation techniques as part of the overall session to assist clients with their presenting concerns. I will seek to build a positive and supportive relationship with the client in order to gently explore where the roots of the presenting problems are.
It is recognised that between the ages of 0 and 7, our brainwave frequency, theta, is different to that of an adult who is predominantly in alpha during waking state. The slower and hypnogogic theta rhythms allow children to absorb phenomenal amounts of information including what we might term to be our survival strategies for living in the world. This information comes from our key carers (parents, grandparents, teachers, other relatives or carers). Our unconscious brain can take in approximately two million bits of information per second, and it works literally. Consciously we can only deal with about 134 bits per second.
When we are young, for any experience that we have, we will form a belief about it – and learn/develop a behavioural strategy for dealing with similar events again. If two different people experience the same event they will take away very different learnings from it – and very different strategies.  Our beliefs and values can change for any reason throughout our life, but it is between the age of 0 and 7 years of age that so much information is taken in and "laid down" to form our strategies for all kinds of behaviours and responses. Some of these serve us well throughout our lives, but others do not necessarily serve us well as adults.
Each of the modalities that I use work with the underpinning emotions that drive behaviour, but each will work those emotions in a slightly different way.
 Emotional Freedom Technique (EFT)