Spectrum Therapy & Spectrum Emotional Coaching
Spectrum TherapyTM can help with any emotionally based issue – including weight loss, addictions (nicotine/food/alcohol) and also pain management.
Spectrum Therapy TM additionally offers a range of specific interventions for self-harm, suicidal thoughts, episodic memories and stress related conditions associated with negative emotions. It changes the negative emotional relationship to past negative experiences i.e. anger, sadness, fear, hurt, anxiety and challenges the beliefs that support these from memories without having to revisit content in any detail.
Spectrum Therapy TM facilitates all learning styles and is a safe, effective and efficient approach in its application, utilising questions to discover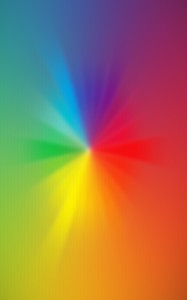 powerful resources for creating a positive future.
Spectrum Therapy TM has been trialled extensively since 2006 and is an effective treatment of Post Traumatic Stress Disorder and other stress related problems. The results are measurable and supported by research.
Spectrum Therapy TM is the latest approach in working with problems associated with negative emotions. It is ground-breaking and innovative in its design and is remarkably easy to use. Spectrum Therapy can be used in any area of performance, creating remedial and generative change as desired by the client.
Spectrum Emotional Coaching TM leads people into change gently and is easy to embrace and use with even the most nervous clients. It creates lasting change very quickly and progressively helps the client to regain self-reliance at a pace that is dictated by the client and supported by the coach.
Spectrum Emotional Coaching TM involves talking in a one-to-one situation to establish trust and safety. The Coach finds the area of the problem and works with the emotions connected to the root cause as opposed to the symptoms.
 Those who experience Spectrum Emotional Coaching TM can expect the following:
- a considerable reduction in negative thoughts and emotional responses to past experiences that have been traumatic or stressful
- an increased capacity to see things from a more objective perspective
- to feel lighter and less stressed about things in general
- a greater understanding of what causes emotional problems and how to embrace these to learn and grow
- a greater sense of emotional and physical well-being
- greater control of emotions in situations that previously would have been problematic
More information on Spectrum Therapy TM and Spectrum Emotional Coaching TM can be found at
http://www.spectrumaffiliates.org/
http://www.spectrumhealthandwellbeing.com/